I was going to write a blog tomorrow about movies of 2016, but I thought this was more important. If you live in Canada, you will most likely know about the Can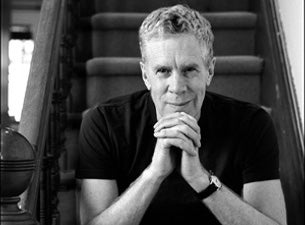 adian Broadcasting Corporation (CBC). There are many hilarious shows, many sentimental show, many educational shows, but one of my favorite shows of all time was Vinyl Cafe. I've been listening to Stuart McLean's Vinyl Cafe for most of my life, and my parents have been listening to it years before me. The Vinyl Cafe was a part of our Sunday mornings on our way back from church. We would turn on our radio in our small car and listen to the stories of Dave and Morley, their kids and their small record shop, while listening to Canadian music. Whether the stories were sentimental, sad, or down right hilarious, they were always good.
Stuart McLean has been fighting with the life taking enemy, cancer for a long time. As my Grandmother was taken away from cancer last year, I know a little bit of what it can do to people. Stuart McLean was a Canadian radio icon who has been telling stories, both true or made up, for years. He's done music shows, radio documentaries and comedy shows. As my mother said, and I completely agree with her, he is the best story-teller I've ever heard. Everything he wrote was an unfinished spell, and the spell was complete as he read it out loud. Magic. Everything he read out loud turned to gold. He was the Midas in the story telling world.
unfortunately, he passed away this past Wednesday.
My family just came to my living room and huddled around the radio, listening to a beautiful memoir of Stuart, replaying memories from the past, both ones that I've heard before and more.
I know I will miss his Sunday afternoon Vinyl Cafe stories, I know that my family will miss it and I know that there will be 35 million more people in Canada will miss his unique, funny stories and his distinctive voice. Those we love never go away, the memories will be cherished for years to come. So I encourage all of you who were impacted by him, even a little bit, huddle up in your living room and remember the Canadian icon who changed lives. We love you Stuart!